Space Education Quality Mark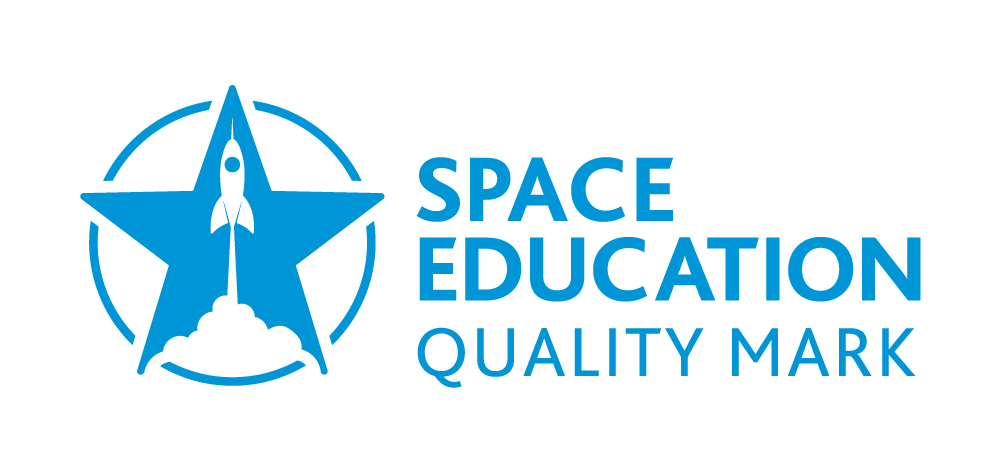 The Space Education Quality Mark (SEQM) is designed to support schools and colleges using the subject of space to inspire and engage their students in science, technology, engineering and mathematics (STEM) subjects.
The SEQM is an award given to both primary and secondary schools that have used the context of space to enhance learning across their setting, providing opportunities for exciting and engaging learning by bringing the curriculum to life with interesting links to the real world of space science. 
There are three levels to the award – Bronze Award for schools just beginning to integrate Space Education into their curriculum, Silver Award for schools who have fully integrated space themes across their curriculum with a particular focus on STEM subjects and Gold award for schools that having met all of the criteria for the Silver Award over a sustained period of time are now impacting the wider education community, supporting and influencing others.
The mark is free for primary and secondary schools and colleges.
Getting involved is easy, all you need to do is sign-up using our short online form and an information pack will be emailed to you:
 
What support will I receive?
Schools and colleges taking part in the mark will receive a box of resources, information about enrichment opportunities, and the opportunity to take part in webinars and face-to-face and online CPD. There will also be the opportunities to engage with space competitions and challenges.
Completing your Space Education Quality Mark
The SEQM is self-assessed. After applying you will be sent an information pack that includes an action plan template and a self-assessment grid which looks at using space as a context, both inside and outside of the classroom. We will support you to complete this plan throughout your SEQM journey. Once submitted your evidence will be sent to a SEQM assessor for review. If successful your SEQM award will be valid for 3 years.
Hover over the steps to find out more. 
Download the assessment criteria for the Space Education Quality Mark:
Browse support
We offer a range of resources, support and guidance to help you bring the context of space into your school or college.
Browse our upcoming, bursary-supported CPD.

Enhance your lessons with free, curriculum-related resources.

Find volunteers and support to help you deliver enrichment activities.